Approaching zine culture through the lens of experimental publishing and publishing as artistic practice.
Feature Projects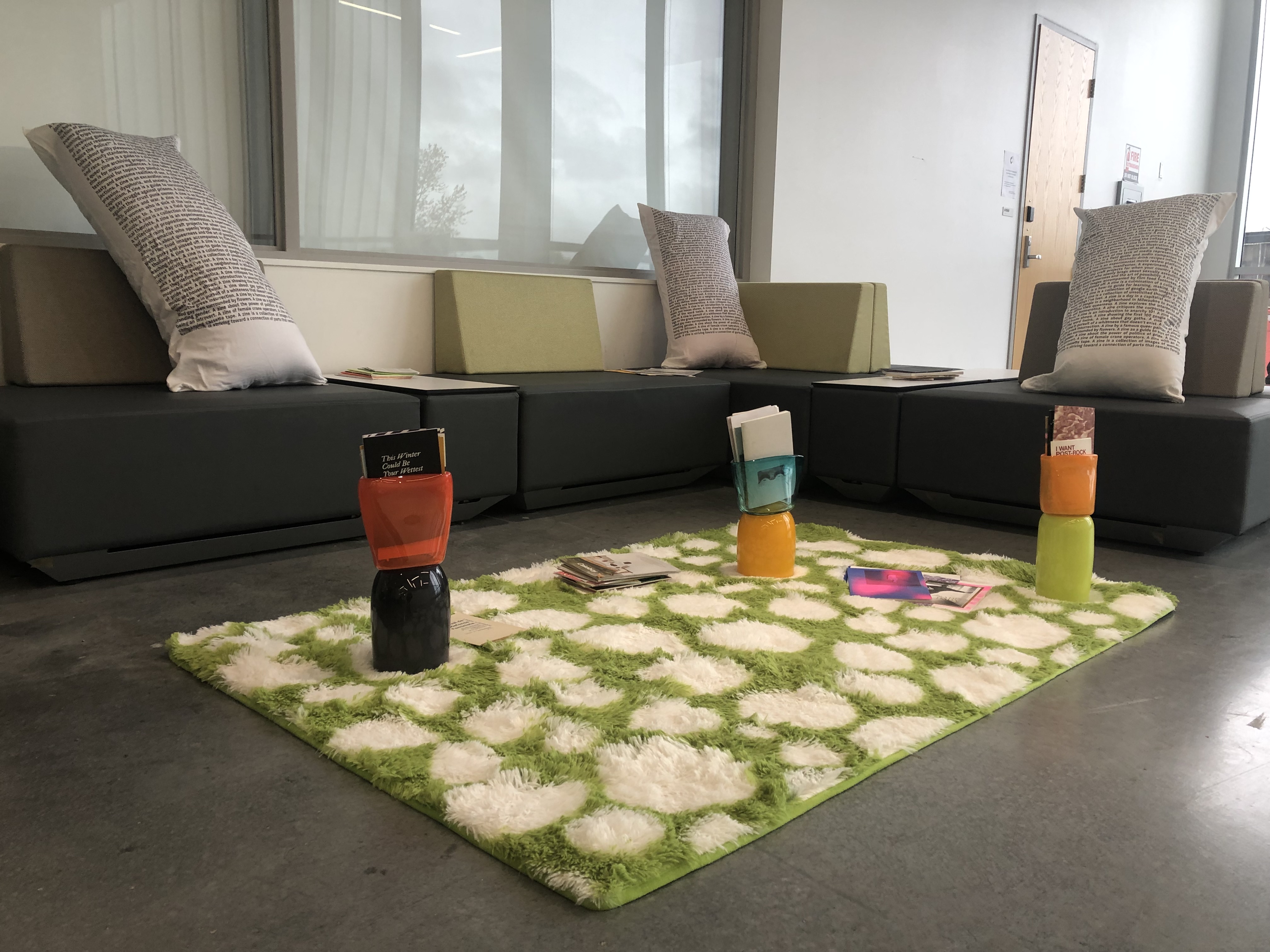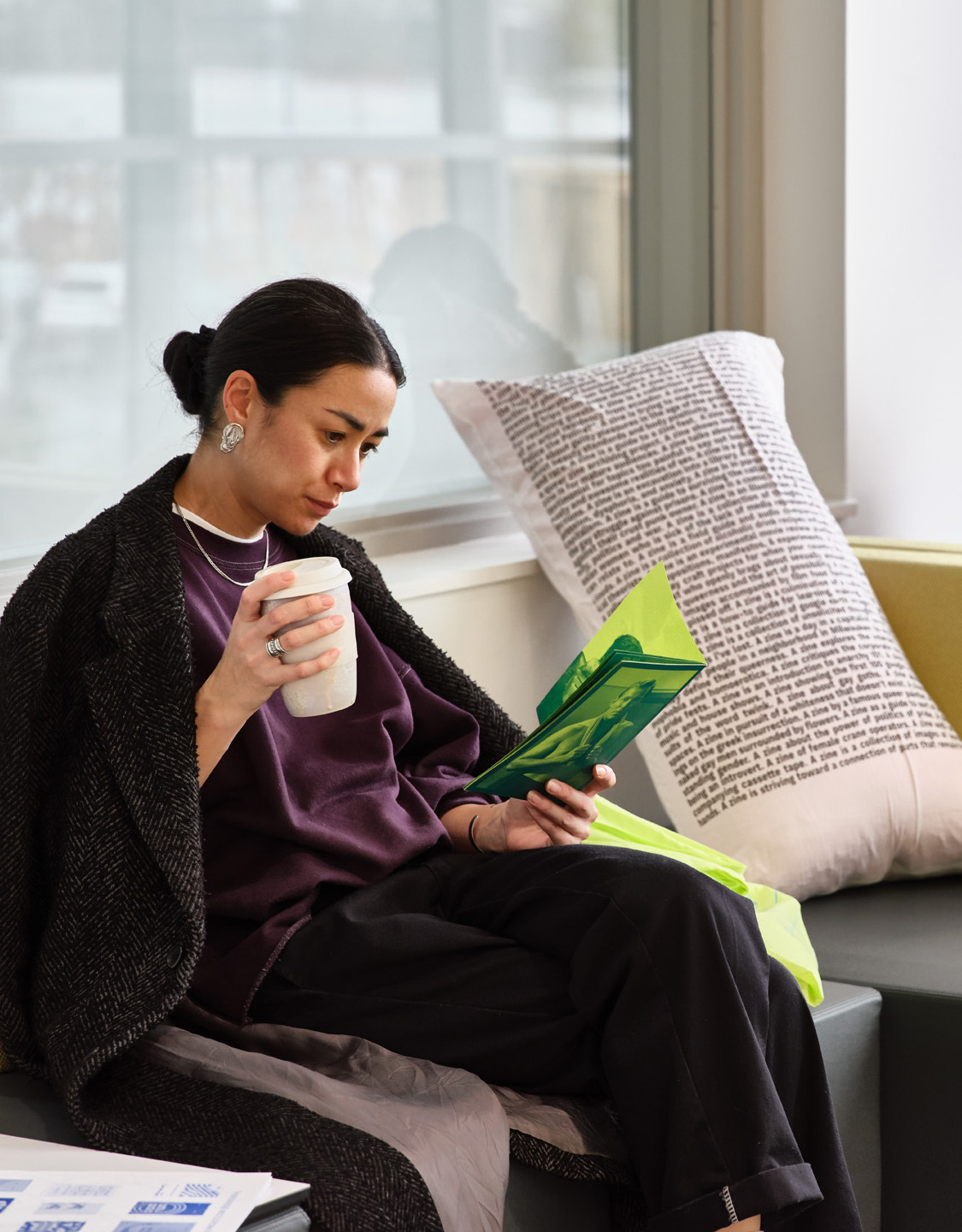 For this presentation at the Vancouver Art Book Fair, Sylvana dAngelo visited our studio in Brooklyn, NY picking a section of over 65 titles from the GenderFail Archive. dAngelo focused mainly on our robust selection of zines. The zines are presented with sculptures made by New York based artist Gracie Whiteside along with screen printed pillow cases by myself. The Vancouver Art Book Fair reading room showcases an intersectional perspective of publishers, printing styles and subject matter representing queer, trans, non-binary artists, Indigenous artists, artists of color and even heteronormative cisgender white men.




Spiritual Pilgrimage
2018






Spiritual Pilgrimage is a website that cannot be viewed unless you print it as a zine.

This project is a website and publication derived of images submitted online by participating artists from Vancouver and South Korea. Images were curated directly from a live folder and feed this site where they are randomly formatted for publication. Print copies of the publication by hitting Command+P and receive three pages of images. Download the A4 verso pdf and follow these instructions creating a unique web to print concept, where every zine is unique.





Gesture
2018
Zine Club
2016
TONE
2018
Zine Club has collaborated with many great people to
create and re-interpret

projects as print zines, digitally presented media and exhibition.



Exhibit
Bibliocache
at
Vancouver Art Book Fair
2019
Bibliocache
is an experimental library of self-published projects co-curated by Aaron S Moran (
Poor Quality
) and Sylvana dAngelo (Zine Club).
To cache is to archive, stash, collect and store. This project pulls together work from artists based in British Columbia who have produced books, but may not use the format as their primary medium. Other artists were asked to produce books for the first time as a potential extension of their practices.
synthetic velvet by Audrey Kadjar
Presented by Zine Club
synthetic velvet is a digital love letter to time – it focuses on the hour system to tell universal stories and encourage larger conversations. Its ambition is to push the boundaries of digital storytelling and provide a platform to emerging creatives.
Reading Room
by Zine Club at
PhaseBook Prague
2018
On Some Faraway Beach
Alicia Nauta and Eunice Luk
2018
Vancouver Art Book Fair
Presented by Zine Club
Spiritual Pilgrimage, First Edition
Print Preformance
2017
Vancouver Photo Book Fair
at the Western Front


Above detail: ASMR Page Turning No Talking
https://www.youtube.com/channel/UC3QAC9o2RPVaEIbrfKXhgmQ
Yuula Benivoski
2016



the Vancouver Art Book Fair at Vancouver Art Gallery




t

he Media Closet pt2


by Zine Club



the Media Closet as a project series aims to address unconventional exhibition sites within the gallery setting. Installations are site specific and feature animated works from Zine Club members. Projects are based off print projects and interpreted as video files with web and exhibition in mind.









Reading Room
by Zine Club
the Garden Pt2
by Moniker Press
2018
at
Vancouver Art Book Fair 18
the Media Closet
2016
by (top-bottom): Larissa Monteiro, Tracy Stefanucci and Sylvana dAngelo
at Print Ready
Print Fairs
Artist Talk + Exhibitor 2018
Presentation + Exhibitor 2018
Presentation + Exhibitor 2016
Panel + Exhibitor 2018
Exhibitor 2017
Artistic Director 2017-20
Listen Here





above: as Artistic Director for VABF
Radio Wave, Prague
Zcene Podcast Ep19 Zine Club, Los Angeles